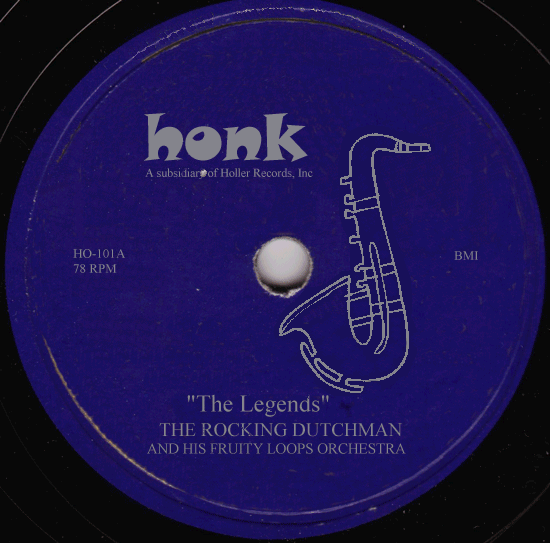 The Legends of the Rocking Dutchman - episode 35
The Rhythm & Blues Chart
Number ones, 1948-1949
Today, the number ones on Billboard's list of Rhythm & Blues records for the fall of 1949 and all of 1950. I start where I ended up last time, that is in the fall of 1949, and after two songs we turn into the new decade and the new year brings us new names, while the old ones gradually changed their music, new record labels and a new record format: the 45 (okay, it was introduced in 1948 but it slowly took off in 1950, and the majority of records was still sold in the old 78 RPM format).
And today is full of stories, like the sad tale of the sensation of 1950, Little Esther, and the greatest star of Atlantic records: Ruth Brown.
The date indicates when the record was listed number one for the first time.
Louis Jordan - Saturday Night Fish Fry (October 15, 1949)
Larry Darnell - For You My Love (December 24)
Jimmy Witherspoon - Big Fine Girl
Ivory Joe Hunter - I Almost Lost My Mind (February 18, 1950)
Little Esther with Johnny Otis Orchestra and the Robins - Double Crossin Blues (March 4)
Little Esther & Mel Walker - Mistrustin' Blues (April 15)
Ivory Joe Hunter - I need you so (May 13)
Joe Liggins - Pink Champagne (May 27)
Little Esther & Mel Walker - Cupid's Boogie (July 8)
Roy Brown - Hard Luck Blues (August 19)
Louis Jordan - Blue Light Boogie (September 9)
Lowell Fulson - Blue Shadows (October 28)
Joe Morris orchestra feat. Laurie Tate - Anytime Any Place Anywhere (November 4)
Percy Mayfield - Please Send Me Someone To Love (November 25)
Ruth Brown - Teardrops From My Eyes (December 9)
Outtro:
Wild Bill Moore Sextette - Bongo Bounce
The following music served as background music during the spoken parts:
Kirk Kirkland - The Saxaphone Rag
Nat King Cole - Mona Lisa (September 2)
Eddie Chamblee - 6 String Boogie
Jim Wynn - J.W. Bop
Joe Lutcher's Jump Band - Strato-Cruiser
Lloyd Glenn - Still Waters