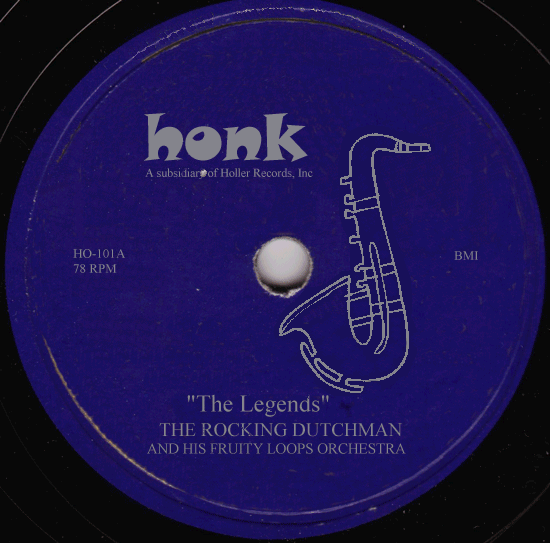 The Legends of the Rocking Dutchman - episode 103
The jukebox of December 1951
It's the end of December of 1951, a cold winter night and we long for warm feet and a good whiskey and so we enter a joint somewhere in a black neighborhood of a Northern big city. I know the place, it's crowded with good people and I have a handful of nickles to put in the slot of the jukebox. And, as that white guy from that remote country I do get some appreciation of the people in there for the selection I make. It's warm in here, the whiskey is good and you'd nearly forget that this is just a radio program.
Clovers - Fool, Fool, Fool
John Lee Hooker - I'm in the mood
Dinah Washington - Cold Cold Heart
Peppermint Harris - I Got Loaded
Griffin Brothers Orchestra Feat. Tommy Brown - Weepin' and Cryin'
B.B. King - Three O'Clock Blues
Roy Milton - Best Wishes
Roy Brown - Bar Room Blues
Big Joe Turner - The Chill Is On
Ella Fitzgerald - Smooth Sailing
Roy Milton - Short Sweet and Snappy
Charles Brown - Seven Long Days
Jimmy Nelson - T-99 Blues
Clovers - Needless
Five Keys - Hucklebuck With Jimmy
Arthur Crudup - I'm gonna dig myself a hole
John Godfrey Trio - Hey Little Girl
Big Joe Turner - Chains Of Love
Outtro:
Wild Bill Moore Sextette - Bongo Bounce
The following music served as background music during the spoken parts:
Kirk Kirkland - The Saxaphone Rag
... and a lot of noisy patrons of that joint we went in.